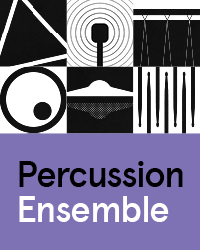 Percussion Ensemble Concert
When
Occurs on Thursday April 6 2023
Approximate running time: 2 hours
Venue
Event Notes
×
The beat goes on! This dynamic group features a virtual cornucopia of musical instruments that are struck or scraped. Often referred to as the heartbeat of an ensemble, these pivotal instruments are brought to the forefront by enthusiastic students. Enjoy this ensemble performance of precision timing and energy!
The 2022/2023 Music Season is an opportunity to experience the imagination and energy of some of Edmonton's top emerging music professionals and artists.
Sponsored by TD Bank Group
For more information, accessibility seating or group rates call 780-497-4470, Monday - Friday, 12:00 - 3:00 PM.